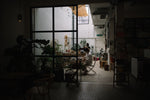 How Local Businesses Are Coping With the Coronavirus Lockdown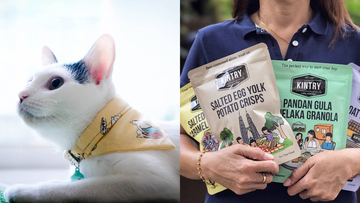 It's been a rough few weeks for small business owners.
To curb coronavirus, Malaysia has been under lockdown since 18 March 2020. Only those providing essential services such as food, transportation and medical supplies have been allowed to operate.
As a result, businesses have had to halt operations, leading to a sudden drop in sales and the very real threat of shutting down for good.
Coffee supplier Arkib Kopi and snack company Kintry Artisan Food Co have both experienced a significant downturn in sales, as some of their distributors have had to close down and are no longer making bulk orders.
"The lockdown is a nightmare for a small scale business like us. Some cafes and coffee shops are closed due to MCO, so there is literally no business from wholesale accounts," said Arkib Kopi Founder and CEO Mohamed Helmi, referring to the nationwide movement control order.
Kintry is in the same boat, as a major distributor has cancelled all orders for the time being while its smaller retail outlets are recording slow sales.
The company is still selling artisanal snacks online, although founder Michelle Chai noted that all directors are currently not taking a salary to help offset the financial strain.
On top of dwindling sales, some businesses have also had to halt or minimise production of products due to a shortage of supplies.
Taming Wild, a lifestyle store for pets, is currently unable to sew pet beds and mats due to limited deliveries from their fabric supplier.
"Our fabric supplier is only posting weekly now and although we also work with refugees and Kechara Soup Kitchen, we are unable to collect stocks from them so we're only making small items such as fabric masks for now," said Taming Wild Founder Ng Yee Won, adding that they have stopped running adoption drives as well.
Many businesses have since shifted their focus to online retail channels.
Some, like Taming Wild and Arkib Kopi, are marketing their products on online marketplaces like OURSHOP on top of their own websites and social media platforms.
Others, like lingerie and nightwear brand Jujumello Intimates are taking advantage of the surge in online traffic to launch clearance sales while continuing to engage with customers through daily live streams on Instagram.
The power of social media may also have saved health food company Jobbie, which specialises in all-natural peanut butter, from going out of business.
Despite experiencing an increase in online orders, Jobbie eventually ran out of products to sell and were unable to make more as suppliers for raw peanuts, glass bottles, label stickers and other items needed to churn out their handmade peanut butter have closed down.
Having exhausted all available options, Jobbie turned to social media for help.
In a heartfelt plea posted on Facebook, the company asked customers to make pre-orders 45 days in advance, with the promise of a full refund if they are unable to fulfill said orders after 45 days.
The post struck a chord with many and garnered over 3,000 shares and many supportive comments from those who had placed their orders.
Some businesses have also pledged to help out frontliners in the battle against COVID-19.
Kintry, for one, announced that they will be donating a portion of their proceeds towards buying personal protection equipment (PPE) for local hospitals, while fashion label Dazz will donate RM5 from each purchase of their bundle deals to Mercy Malaysia.
As Nicole Chua, founder and designer of Dazz put it, "We hope this is a short temporary situation, but we believe that together, we can get through this by supporting each other."
If you'd like to do your part to support local businesses, check out OURSHOP's Save Our Shops initiative for the full list of local merchants offering essential goods, lifestyle products and even virtual lessons.